Cavities are not inevitable, but they are common. The bacteria that cause tooth decay can live off almost any food, and it's easy to get tiny particles of food stuck on and between teeth. Small cavities can be easily fixed with a filling, but if the cavity gets too large, a filling won't be enough. That's when a dental crown can be placed. But dental crowns are more than just a way to repair damaged teeth, because part of their effectiveness comes from making that tooth look great again. Call our dental office at (989)-773-2133 to schedule your dental crowns and dental bridges Alma, MI area appointment.
What Is A Dental Crown?
Dental crowns can be considered a treatment that mixes cosmetic dentistry and restorative dentistry. Basically, they are very strong caps that fit over your teeth. A crown is made to look like a perfect version of the tooth it covers, so if you're covering a molar, it will look like one of your natural molars. Our crowns are made with a special ceramic material for a great appearance while being durable and strong. With a crown in your smile, people will have a very hard time knowing you had any work done.
Robert on His Fast, Easy Crown Experience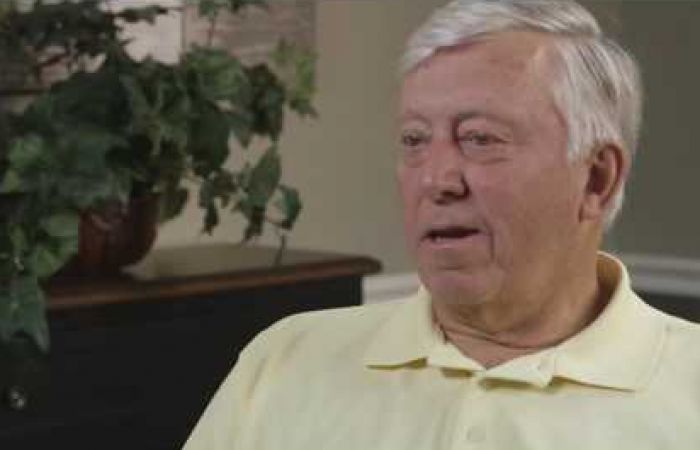 What Are Crowns Used For?
Because crowns cover the part of your teeth above the gumline, they have three main uses:
Repairing damaged teeth: When a tooth has a large cavity or a crack in the enamel, a crown will both seal up the damage and hold the tooth together.
Protecting teeth: If a tooth has weak enamel for any reason, a crown adds another layer of protection to that tooth.
Improving the look of teeth: If a tooth is badly stained or chipped, a crown will cover up all problem spots with a healthy, natural look.
How Is A Crown Placed On My Tooth?
First, our team will take careful measurements of the tooth receiving the crown, including digital mapping of the tooth using CAD/CAM technology (computer-aided design/computer-aided manufacturing). This ensures your crown will fit properly. At our Alma, MI dental office, we have a state-of-the-art CEREC machine that makes your dental crown right here. No waiting for dental crowns to get back from a lab! Most patients will have their crown ready in one appointment. To ensure a proper fit, Dr. McDonald will gently remove a thin layer of enamel from the tooth. Then he will cement the crown atop that tooth, and you are done.
How Long Does It Take To Make It?
In many dental offices, dental crowns need to be made with special tools in an off-site lab. This means you could have to wait weeks for the lab to finish and mail your crown back to your dentist's office. But at Mid-Michigan Dental Excellence, we own a special machine called the Chairside Economical Restoration of Esthetic Ceramics, or CEREC. Not only does CEREC use digital three-dimensional imaging of the tooth receiving the crown for a superior fit, but it also allows us to make the crown right here in our Alma, MI dental office.
Do I Need Anything Special To Care For It?
Once your dental crown is placed, there is no special cleaning or tools necessary to maintain it. However, your crown still needs to be treated like one of your natural teeth, as the crown will not protect 100 percent against tooth decay or gum disease. Continue to brush, floss, and see Dr. McDonald every six months just as usual.
Dental crowns will fix damaged teeth and make them look great, and with our CEREC technology, we can do all of that in one visit. Call us today at (989)-773-2133 or fill out our online form if you have any questions or you're ready to make that appointment.