At some point, the designation of family dentist became a marketing buzzword. Some practices claim they offer family dentistry and then never see any child younger than their teens. But at Mid-Michigan Dental Excellence, we are a true family dental office. We offer pediatric dentistry treatments, help with teething, cavity protection, and more for your whole family. Our family dentist Dr. McDonald is also a Healthy Kids provider.
How Well Do You Work With Kids?
At our Alma, MI dental office, we know that children (and adults) can be intimidated by what goes on here. That's why our entire team works hard to help everyone feel welcomed, relaxed, and respected. When you bring your children here, we promise to deliver an experience that helps your kids feel positive about going to the dentist.
Dr. McDonald on His Approach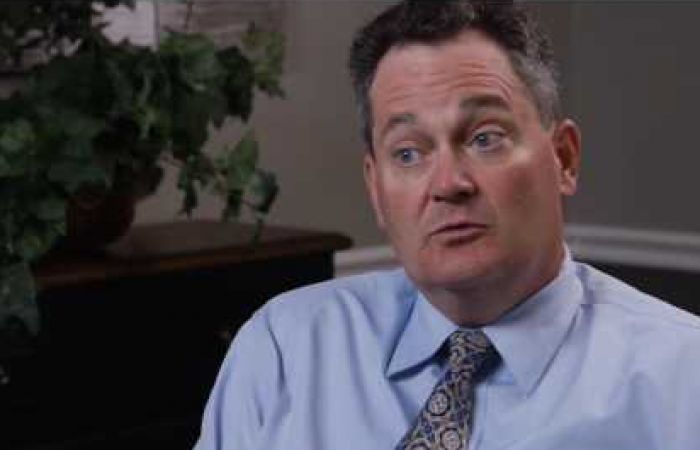 What Will My Child's First Visit Be Like?
This depends a lot on how young your child is, but in general, your child's first visit will be a lot like any regular visit. We will carefully clean the teeth and examine the teeth, gums, and mouth for any potential problems, possibly using our DIAGNOdent laser to spot tiny cavities not normally detectable. That very first visit is so important, which is why we make sure your child has fun here.
Is There Anything To Help With Teething?
Teething is never a comfortable process, and as parents, it's hard to know what to do when your child is having discomfort. While the process has to take its course, there are a few things you can do to help alleviate the discomfort. A cold (but not frozen) teething ring can do wonders, as can gently rubbing the gums with a sterile gauze. And don't forget to wipe off excess drool regularly, as it can irritate the skin around the mouth. Feel free to ask for recommendations as your child goes through this stage.
When Should I Worry About Thumb Sucking?
Thumb sucking is entirely natural, and as long as it's happening while your child still has their baby teeth, there's no cause for alarm. Most children will naturally give up thumb sucking (and pacifier sucking) by the time they start getting their permanent teeth anyway. You only need to be concerned if the thumb sucking doesn't go away. If this is the case, Dr. McDonald can give specific suggestions after seeing what the sucking may be doing to the adult teeth.
How Can I Help My Kids Prevent Cavities?
No one wants cavities, but it's hard sometimes to get kids to stick with the dental hygiene needed to help avoid them. That said, there are a few things you can do. First, model the behavior you want to see by brushing and flossing regularly yourself. Make sure you praise your children for doing the same with their teeth. Avoid giving sugary drinks and snacks as rewards, especially soda and juice. Last, make sure to bring your child into our Alma, MI dental office twice each year for professional dental cleanings and exams.
And remember that if your child ends up with a cavity (75 percent of kids will before they graduate from high school), we can help. Our Waterlase laser makes the process much more comfortable than the noisy drills you remember from your own childhood. It's great for kids of all ages, and it's virtually pain-free!
For more information about how we can help your family keep their winning smiles healthy, or to make your next appointment, call us at (989)-773-2133 or fill out our online form today.