Achieve Straight Teeth With Fast, Affordable Braces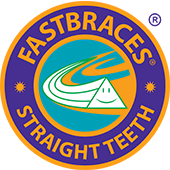 Getting straight, beautiful teeth doesn't have to come by spending two years or longer in uncomfortable metal braces. There are modern, convenient ways to repair your teeth without conventional orthodontics. With Fastbraces Alma, MI dentist Dr. McDonald has the expertise to straighten your crooked teeth, gapped teeth, or recessed teeth in as little as 20 weeks!
What Are Fastbraces?
Conventional metal braces are likely your best option if you have severely crooked teeth or bite problems. But what are your options if you do not need comprehensive orthodontics? Do you still need to undergo the same treatment as everyone else? Not when you visit Dr. McDonald at Mid-Michigan Dental Excellence.
While Fastbraces are technically braces, there is nothing conventional about this quick, affordable treatment. Instead of moving the root and crown of the tooth separately like traditional braces, Fastbraces moves the root and crown at the same time. The system uses unique triangular brackets and super-elastic wire to help you achieve drastic results. Our patients find that the treatment is comfortable and subtle.
Fastbraces Fit Your Lifestyle
You will not find a treatment like Fastbraces at every dental office in Alma. Dr. McDonald is committed to providing services that have great results and fit in with your lifestyle.
Here's what you can expect from Fastbraces:
Only one wire
More affordable than traditional metal braces
No tooth extractions needed
Less sensitivity than metal braces
Immediate root movement
Retainer worn for only 15 minutes a day
Make an Appointment for Short-Term Orthodontics
If you're struggling with crooked teeth, you owe it to yourself to visit Dr. McDonald. See if Fastbraces is right for your smile today by calling us at (989)-773-2133 to schedule an appointment. You can also fill out our online form. After just a few minutes at our office, you'll see just how we can transform your smile.