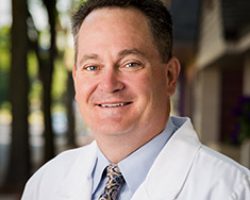 Mid-Michigan Dental Excellence has been helping families for more than 10 years to get the winning smiles they deserve. But everything — including our practice — needs to change, even just to make sure things are fresh and interesting. That's why we have changed our website and added a lot of new pages, content, and details. However, some things have not changed, including our commitment to delivering excellent dental care to the residents of Alma, Mt. Pleasant, Ithaca, Shepherd, St. Louis and more.
State-Of-The-Art Dentistry
You wouldn't want to visit a physician who still used outdated and obsolete machines, so why settle for that with a dentist? At our Alma, MI dental office, you'll find some state-of-the-art technologies at your disposal. Our DIAGNOdent laser cavity detection system can spot your cavities when they are too small to find with a visual exam. Digital X-rays get better results with much less radiation. Our Red, White and Blue short-term orthodontics can give you an even smile in months, not years. We even have a CEREC machine that lets us create veneers and crowns right here in our office. Because we take digital, 3D images of your teeth, the CEREC crowns and veneers can be made the same day as your visit. We also offer state-of-the-art laser dentistry with our Waterlase laser. Waterlase marries precise treatment with pain-free dentistry to give you the absolute best of both worlds.
True Family Dentistry
Dr. McDonald and the whole team here at Mid-Michigan Dental Excellence welcome you to bring your whole family to our dental office. We offer a full range of pediatric treatments, including working to resolve teething and thumb-sucking problems. When your kids get a bit older, we offer traditional and "invisible" braces. And if your child is scared to visit the dentist, we have friendly staff and nitrous oxide to help people relax and feel comfortable.
More Than Just Your Teeth
Because we are a true family dental office, we offer treatments for more than just problems with your teeth. We can use scaling and root planing for periodontal disease treatment, offer a night guard to help alleviate bruxism and TMJ pain, and recommend special rinses to help with dry mouth. And if you or someone you love is snoring very loudly every night, we can help arrange for an in-home sleep study to make sure it isn't sleep apnea. (We can help if it is.)
If you have any questions about how we can help you and your family get winning smiles, or to make your next appointment, call us at (989)-773-2133 or fill out our online form today.