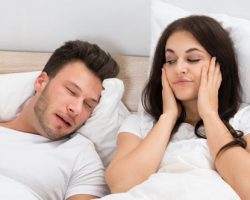 Sleep apnea can increase your risk of high blood pressure, heart attacks, and even car accidents.
Yet, 80 percent of people with mild to severe obstructive sleep apnea have never been diagnosed, according to the American Sleep Apnea Association. It's safe to say that that 80 percent probably isn't getting sleep apnea treatment, either.
If you live in or near Alma, MI, our dentist office could help you (or someone you love) get diagnosed and get the treatment that you need.
Review the symptoms of sleep apnea below. Then call 989-796-4848 or contact Mid-Michigan Dental Excellence online if you would like to schedule a consultation.