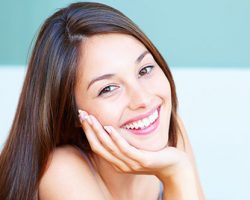 Dental anxiety causes millions of Americans to avoid the dentist as much as possible. Fortunately, dental sedation provides a way to manage your anxiety so you can receive the dental care you need to keep your mouth healthy.
At Mid-Michigan Dental Excellence, our goal is to provide high-quality, comfortable dental care to each and every patient who visits us.
Dr. Thomas J. McDonald is a graduate of Brother Rice High School, the University of Michigan – Dearborn, and the University of Detroit Mercy School of Dentistry. He has been a practicing dentist for more than 30 years, including the past 11 years in Alma, MI.
In all that time, his guiding principle has been putting the needs of his patients first. That principle is shared by every member of our team.
It's why we offer two kinds of sedation dentistry as well. We want to help you relax so you can receive the best dental care that we can provide.
Make an appointment to find out for yourself the difference dental sedation can make.
The Benefits Of Dental Sedation
Experts on dental anxiety and dental phobia estimate that between 9 and 20 percent of the U.S. population completely avoid going to the dentist.
Dr. McDonald and the rest of our team know how much of a difference quality dentistry can make and has made in the lives of our patients. We want you to have a similar experience.
And we want to welcome you back to the dentist chair. In the long run, that is the biggest benefit of sedation dentistry. If it only helps you come in for routine cleanings and examinations, then it will go a long way toward improving and maintaining your oral health.
That's the big picture view. Before we can get you there, we want to help you address the reasons for your dental anxiety. If Dr. McDonald has learned anything, it's that no two patients are the same, and your reasons for feeling anxious about dental care may be very different than the next patient.
Nevertheless, sedation dentistry can address many of the most common concerns that we hear. When you receive dental sedation:
✦ You won't feel any pain
✦ You will feel relaxed and calm
✦ You won't gag
✦ You won't remember most or any of your dental procedure
Talk to Dr. McDonald today if you would like to know more about the other ways our sedation options can help you receive comfortable dental care.
Dental Sedation Option 1: Nitrous Oxide
This may be the oldest form of dental sedation. People have known about nitrous oxide (a.k.a. laughing gas) since the late 1700s.
Around the mid-1800s, dental and medical professional started using nitrous oxide as part of their treatments. A big part of this was the pain-blocking effects that came from inhaling this gas.
Today, our staff at Mid-Michigan Dental Excellence has a much better understanding of what nitrous oxide can do and how to best use it effectively for our patients. It remains a great option for patients with mild or moderate dental anxiety.
Nitrous oxide has the added benefit of been fast-acting. You simply inhale the gas through a mask by breathing normally. Within minutes, you will experience its calming effects, and you'll be able to remain relaxed throughout your cleaning or other procedure.
At the end, we simply turn off the gas and remove the mask. By breathing normally, you will exhale the gas that remains in your system.
You'll be ready to go home or back to work in a matter of minutes, and you'll know that you've done something that helps keep your mouth healthy.
Dental Sedation Option 2: Oral Conscious Sedation
Patients who have stronger feelings of dental anxiety or who are preparing for a longer treatment may prefer oral conscious sedation.
Dr. McDonald said many people are not aware that this is an option. He's found that many people feel a sense of relief when the learn about this kind of dental sedation.
By taking a pill prior to your appointment, you won't remember anything about your treatment, but you will still receive all the benefits.
This kind of sedation can last for a few hours, so you must have someone you trust available to bring you to your appointment at Mid-Michigan Dental Excellence and to take you home when you are finished.
Learn About Dental Sedation
You can schedule a consultation with our dentist in Alma, MI, by calling 989-796-4848 or by filling out our online form. This is an opportunity to learn about our emphasis on comfortable dental care, including sedation dentistry, before you receive any treatment.
If you have questions, we are happy to answer them for you.