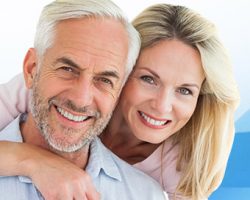 You have done your research. You know what you need. Now, all you have to do is get. How long should you have to wait for your dental crown?
You could wait weeks and make multiple visits to the dentist. Or, you could get a CEREC dental crown in a single day at our dentist office in Alma, MI.
What are CEREC crowns? And why should YOU get one? We intend to answer those questions in today's post.
If you think a same-day dental crown may be what you need, schedule an appointment at Mid-Michigan Dental Excellence. Call 989-796-4848 or contact us online.
What Are CEREC Crowns?
Let's start with the basics. CEREC crowns are dental crowns.
Like any dental crown, they can be used to fix a number of problems:
▪︎ Broken or chipped teeth
▪︎ Decayed teeth
▪︎ Discolored teeth
▪︎ Cracked teeth
▪︎ Infected teeth
▪︎ Misshapen teeth
▪︎ Worn-down teeth
CEREC is an abbreviation for Chairside Economical Restoration of Esthetic Ceramics. These are all-ceramic crowns with no metal parts.
What Are The Advantages Of Getting A CEREC Crown?
As we said, CEREC crowns can do the same things as other dental crowns. You need to know is what makes CEREC different.
➤ Speed
You won't get a dental crown any faster than you will with a CEREC crown.
With the CEREC system, we have an in-office milling machine at Mid-Michigan Dental Excellence. When your dental crown is ready to be made, we use the machine to form a porcelain cube into the shape of your replacement tooth.
When it's ready, we can bond it directly to your tooth before you leave. Generally, the process can be completed in a few hours from start to finish.
Without CEREC, this process could drag on for weeks at a time. You may have to wear a temporary crown (and hope it doesn't come off) while a dental lab creates your permanent crown.
The time it takes to get the crown back can vary depending on how many orders were ahead of yours and how far the lab is from the dentist office.
➤ Control
Stick with us as we explain what we mean.
With CEREC, our team of dental professionals is in charge of the process from start to finish. We make the digital impressions of your teeth. We feed that information in our computers. We created your dental crown.
And we place it on your tooth. If by chance, something is off, we also have the means of fixing it in our office.
Without CEREC, your impressions would be sent to a third party who has never met you (and probably never will). If something is wrong, then the crown will have to be shipped off again or reordered.
By being in charge of each step of the process, we can do more to fix your problems faster at our dentist office in Alma, MI.
➤ Computer-assistance
We mentioned earlier that we make digital impressions of your teeth as part of the process. Using computer software, we can scan your teeth to help design a dental crown that will be the right shape and size to blend in with your smile.
That information is fed directly into the milling machine to guide the process of creating your dental crown from a porcelain cube.
If you gag easily or you just don't like the gooey material used to make impressions, you will appreciate how a digital scan improves this process.
➤ Natural look
The materials used to create dental crowns have changed a lot throughout the history of dental care. At one time, gold and amalgam crowns were more common. These materials were used because they restored the function of your teeth, and they were durable.
Having metal crowns wasn't necessarily the best look for your smile, however.
Porcelain on metal crowns shared some of the benefits of metal crowns and gave patients a more lifelike dental crown. Yet, they could sometimes create a dark line that revealed where your dental crown starts and your real tooth ends.
Today's all-porcelain crowns are stronger and more durable than they have ever been. They look natural when placed on your tooth, and they have the strength and durability to function like real teeth for decades with proper care.
Learn More About CEREC
If you would like a durable, lifelike dental crown in one day, make an appointment at our dentist office in Alma, MI. Call 989-796-4848 or contact us online.