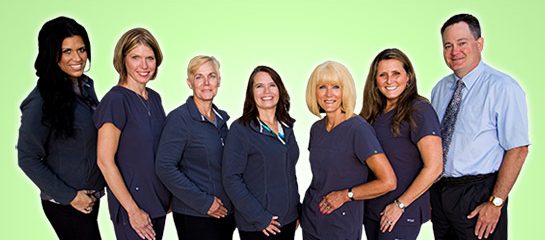 At Mid-Michigan Dental Excellence, Dr. McDonald has put together a team of dental professionals who will help you get some of the best care possible. Whether it's cleaning your teeth prior to an exam or filing your insurance claims, we are here to help.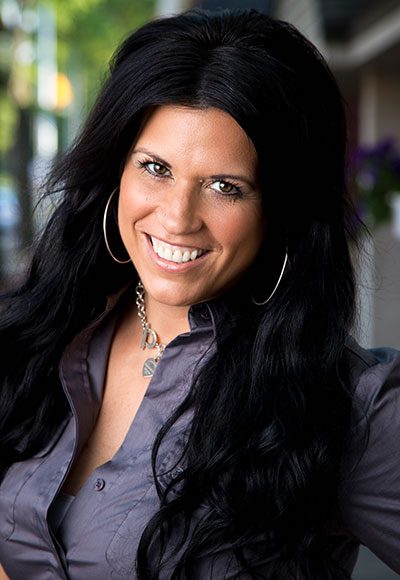 Jennifer graduated from Washtenaw Community College as a registered dental assistant. She began working at Mid-Michigan Dental Excellence in 2005 and earned her Michigan license as an expanded functions dental assistant in 2006. Since then, Jennifer has been growing and pursuing excellence in dentistry, and has accumulated more than 18 years of experience in the dental industry. Jennifer wears many hats, from fixing a computer to working on an advertisement, helping a patient with a difficult insurance claim, and jumping in chairside. Jennifer's ultimate goal is to keep our team on the cutting edge of dentistry and to keep the daily flow of the practice running smoothly for everyone.  
Outside of work, Jennifer has two fur babies: Mesha, a Chihuahua, and Mandy, a Great Dane. She and her fiancé, Bob, enjoy weekend getaways where they travel and visit new locations.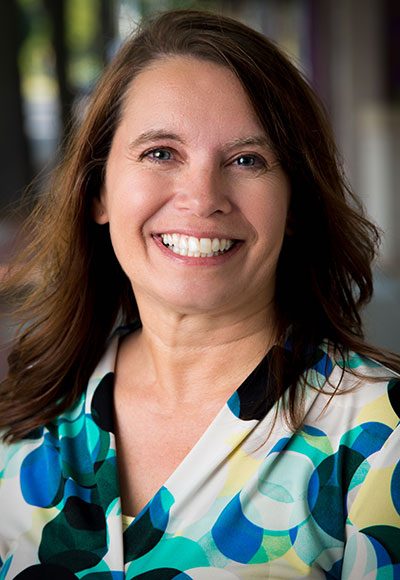 Lisa has been working in the dental field since 2012. She excels as a front desk employee who enjoys meeting and getting to know our patients. Lisa has several years of customer service experience, but she really enjoys learning about the dental field. She has an associate's degree in accounting as well as a bachelor's degree in business administration.
Lisa is a veteran of the Air Force. She has two sons, and her youngest serves in the Marine Corps Reserves. When she is away from the office, Lisa enjoys crafting, baking, and traveling!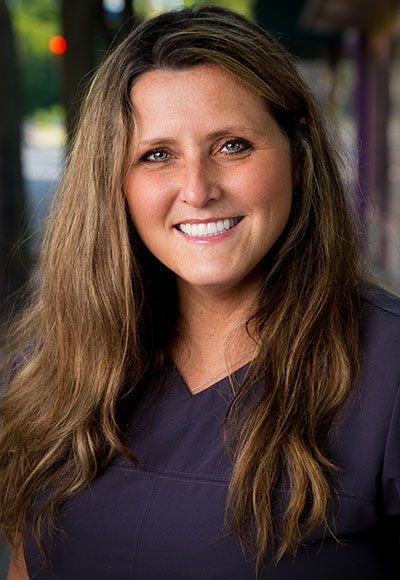 Kathryn graduated from Ferris State University in 1993. From there, she worked in four different dental offices in the metro Detroit area. Kathryn recently moved back to Mid-Michigan and joined our team. She enjoys helping our patients get healthier through great dental services. She also looks forward to meeting new patients, answering their dental questions, and making them feel at ease during their appointments.
Recently married, Kathryn enjoys spending time with her new husband and their two Labrador retrievers. She also donates her time to foster Labradors for 3rd Coast Labrador Rescue.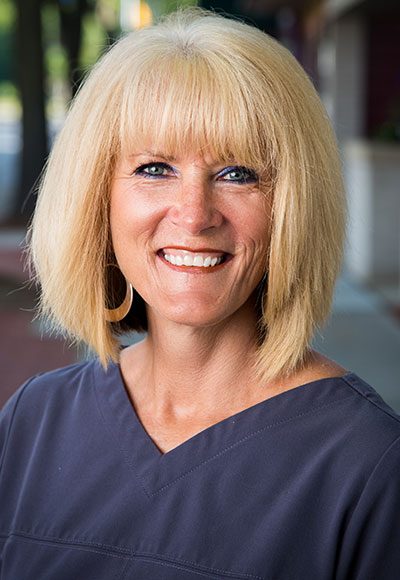 Deb was a member of the first graduating class from Swan Valley High School in 1974, and she married her high school sweetheart in 1976. Fast-forward a few years, and Deb joined this practice in 2000 as a dental assistant for Dr. Bash. Her training was done on the job, and she worked alongside Dr. Bash until he retired and sold the practice to Dr. McDonald in 2010. Deb loves the entire team here, and she enjoys being a part of this professional environment, which is created by Dr. McDonald's care and thoughtfulness.  
When Deb is not helping our patients have a fantastic experience, you can find her spending time with her husband and two sons. Her oldest son works as a dental technician, and her youngest son is a welder. When they are away from work, this family jumps on their Harleys and spends time at their lake property.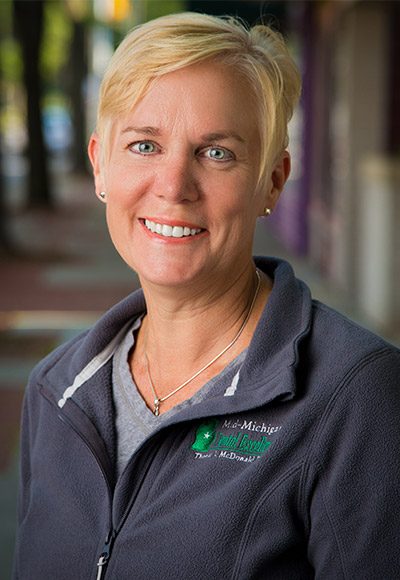 Deb grew up in the Auburn area and attended Delta College, where she earned her degree in dental assisting in 1976. She has been working as an orthodontic assistant ever since, and she joined Dr. McDonald's team in 2005. Deb loves helping patients achieve their perfect smile with orthodontics, and she enjoys being part of an office that continues to be on the cutting edge of orthodontic technology.
When she has free time, Deb enjoys spending it with her two sons, Brian and Matthew. She also enjoys doting on her beautiful granddaughters, Brianna and Kylee.